Reggae music like other genres of music before it boasts an array of musicians who have immensely contributed to the growth and development of reggae music and made it a renowned style of music today.
Bob Marley
Robin Nesta Marley: Robert Nesta Marley is popularly known as Bob Marley. He is regarded as the most popular and iconic reggae musician that ever lived. Bob Marley's musical career dated back to 1963 with The Walkers, The Rock Steady Band and, finally the release of his solo album in 1977. This album release shot Bob Marley into international limelight. Bob Marley is not just a reggae musician, he is an activist, and devoted Rastafarian. His music, lyrics and charisma placed him in the heart of reggae fans worldwide. Born on the 6th day of February 1945, Bob Marley died on 11 May 1981 at the age of 36. Marley's popularity soar when Eric Clapton did a cover of his song "who shot the sheriff?"
The growth, spread and development of reggae music in various way all over the world in the '60s and '70s is attributed to Bob Marley. This period witnessed the popularity of reggae as it began to gain recognition both in Jamaica, across Africa and, the USA because many could easily relate with the lyrics of Bob Marley.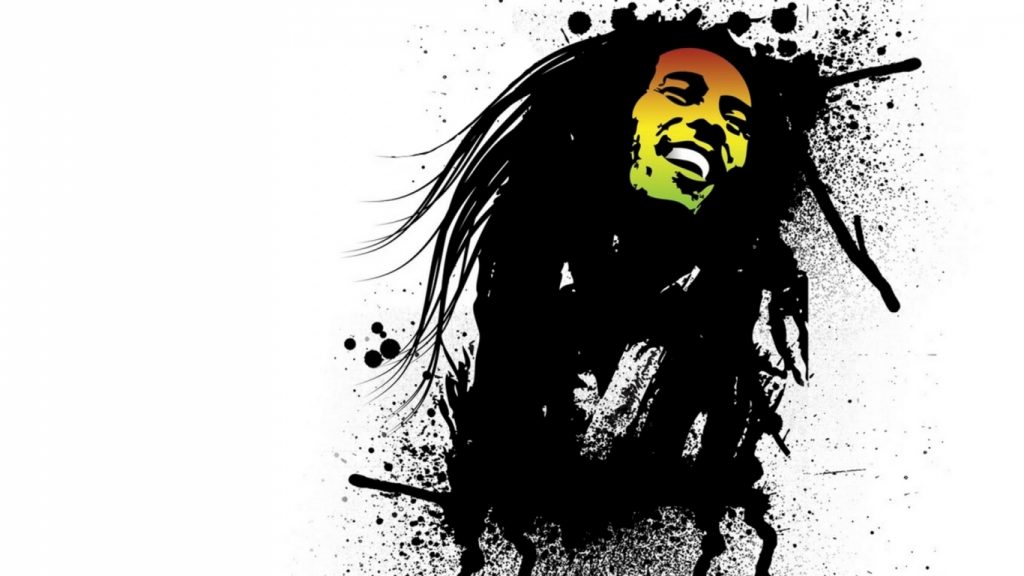 Bob Marley has to his credit tons of reggae music some of which includes "no woman, no cry, " One love", Redemption Song", "Three little birds", " I Shot the Sheriff", "Get up stand up" "Buffalo soldier" and a host of others.
Jimmy Cliff
Jimmy Chamber Aka Jimmy Cliff: Jimmy Chamber is popularly known as Jimmy Cliff, and is another reggae music legend. With over 50 years of active reggae performance, Jimmy Cliff is not looking like one who has the intention of slowing down as his performance has never dwindled a bit from what he has always been known for. Jimmy Cliff gained limelight for his role in the soundtrack of the 1972 movie "the harder they come". Since then, Jimmy Cliff has continued to record and release many albums. He was a recipient of the Grammy awards and has also been inducted into the Rock 'n' Roll hall of fame. Jimmy Cliff majorly used his music to preach the message of peace and love as he has never been one to shy away from speaking against political ills.
Lucky Dube
Ermelo Dube: Ermelo Dube is popularly known as Lucky Dube. Dube is one of South Africa's bestselling artists known for his outspoken style of music performance.
At the initial stages of his career, Dube sang mostly in the traditional Zulu Mbaqanga style but he finally transitioned to reggae in the year 1984 because he wanted to express his anger against apartheid and oppression.
He was seen by many as the voice that will liberate them and his activism spirit was one of a few qualities he possessed that endeared many to him. Lucky Dube recorded his first single which was inspired by the controversial lyrics of Peter Tosh in 1979. Dube graduated to reggae in 1984. Although he had earlier attempted to adopted reggae music as his style, he was not allowed by the then-all-white South African government. His first reggae album titled "Rasta Never Die" was banned from radio airplay.
Dube pressed on and recorded a second reggae album titled "Think About the Children". This album hit gold status and was a major hit. Lucky Dube's third reggae album, Slave was also a global hit that sold over half a million copies.
Some other renowned reggae musicians include: Peter Tosh, Toots and the Maytals, Israel vibration, Culture, Fesmond Dekker, Sly and Robbie, Steel Pulse and many others.
Reggae Drummers
Sly Dunbar
Sly Dunbar full name Lowell "Sly" Filmore Dunbar of Jamaica descent is a prolific reggae drummer and producer. He was born on May 10, 1952, in Kingston, Jamaica. His journey to fame began at a tender age when Egan to play for the yard brooms band. at age 15, he made his first recording appearance on the album "double-barrel" for Ansell Collins and Dave. He later joined a band Skin, flesh, and bones. Tilk daye, a number of Sly Dunbar's drum tracks are still being used in most of Jamaica's music studio.
LumBeat apps for iOS include an innovative function that allows to create variations on the fly as if a real drummer did, allowing you to adjust the level of improvisation and fills. In addition, Reggae Drummer includes different improvisation styles, "different reggae drummers". Sly is one of the drummers you can choose to jam with, inspired by Sly Dunbar
Carlton 'Carly' Barrett
Carl on "Carly" Barrett was a prominent Jamaica percussionist and drummer of rich qualities. His music journey began when he joined Lee "scratch" Perry's band with his brother Aston Barrett. He later joined Bob Marley and the walkers in the 1970s.
He wrote "war" with Bob Marley and played most of the drum line in all of the wailer's record album. He made popular the one drop rhythm, a drumming style created by Winston Greman. He was murdered on 17 April 1987 outside his home.
Barrett is one of the drummers to jam with in Reggae Drummer , inspired by the great Carlton 'Carly' Barrett.
Style Scott
Style Scott named Lincoln Valentine Scott was a famous reggae drummer who played in the roots radius band before playing for Dub Syndicate. He played, recorded and perform with Burny wailer,Scientist Prince far 1, and creation rebel.
He began his musical career in the 1970s while still serving in the Jamaican Defence force. He played on session for various reggae and dub producers in the 1970s performing with artist like Israel Vibration, Gregory Isaacs, and Burning Wailer as a member of the famous rhythm section group called the roots radius band which he joined in 1975. He later started his own record label called "Lion & roots who released the Dub Syndicate album. On 9 October 2014, He was found dead in his home in Manchester. Till date, the cause of his death remain unknown although many came they heard gun shot coming from the house.
Stewart Copeland
Stewart Armstrong Copeland was the drummer for the known British band The Police and one of the most influential drummers of the late 70´s and 80´s. His original drumming encompasses a huge amount of styles, and Reggae is an important part of his influence. Although he is not a classic Reggae drummer, his enormous influence has caused the interest of many drummers in the world for this style and contributed to the fusion of rock and rock reggae.
Reggae Drummer includes Stewart as a drummer jamming style, with some chops and fills inspired by Copeland.
Other prominent drummers include: Leroy Wallace, Santa Davis, Gil Sharene, Nelson Miller, Steve Nisbett, Drummie Zab, Uziah Thompson, Eric " fish" Clarke, Glen Washington, and Count Ossie