LUMBEAT
DRUM MACHINE APPS FOR IPHONE & IPAD
by Luis Martinez
Creativity and Innovation with Rhythmic Soundscapes
Apps, created from state-of-the-art musical instruments, are aimed at professional musicians, music teachers, students and hobbyists looking to enhance their musical experiences on iOS devices.
With a deep understanding of authentic rhythms and sounds, from the groovy beats of funk to the intricate rhythms of jazz or the flex swing of Hip Hop J Dilla feel, each application captures the essence of its genre while echoing the nuances of live instrumentation.
The integration of advanced features such as Live Pads ensures real-time rhythmic exploration, while Song Mode offers streamlined composition capabilities.
The inclusion of seamless audio and MIDI export functionalities ensures that the creative process is both intuitive and versatile.
These tools are not just apps; they are a fusion of technology and musical artistry, designed for those who demand creative ideas, rhythmic precision, sound quality, and innovation in their musical journey.
iBassist is AUv3 now
iOS DRUM APPS FOR iPAD & iPHONE
HIP HOP DRUMMER
Unleash Your Rhythmical Genius
Unleash the power of Hip Hop Drummer, the ultimate beat-making companion for crafting mind-blowing Hip Hop, Trap, Afrobeats, Boom Bap, and Fusion rhythms.
Moreover, Hip Hop Drummer is a specialized drum machine with 1000+ curated sounds for premium Hip Hop beats. Featuring 300+ diverse grooves and a unique Flex Swing feature to emulate J Dilla's iconic rhythm, it's a game-changer for beat creators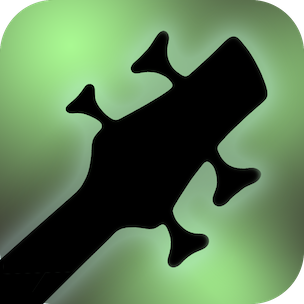 A Bass Player always with you
iBassist turns your iPad into a pro-grade bass instrument, perfect for seasoned musicians. It seamlessly integrates with drum apps, elevating your jam sessions, and its advanced MIDI capabilities sync with synths and pianos for an instant band setup.
And now, it's AUv3 and Stand Alone! It means that you can load iBassist as a plugin into Hosts like AUM or Logic Pro for iPad.
The bass lines operate on a degree-based system, allowing versatile chord progression application. This is essential for infusing diverse bass grooves into your compositions.
Moreover, the jam tool introduces fresh variations, keeping your music innovative and dynamic.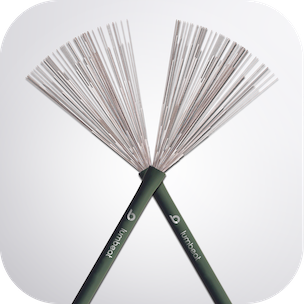 SOFT DRUMMER
Acoustic Brushed drums
Bring your music to life with the realistic brush, rods, mallets sounds of Soft Drummer, the pocket session drummer that can improvise with authentic acoustic warm feel
Soft Drummer is a subtle session drummer in your pocket.
Easy to use, it's far more than a drum machine cause it can improvise musically with pure acoustic drum sounds played with brushes, hot rods and hands, giving the warmest grooves for soft pop, ballads, jazz, latin …

INDIAN DRUMMER
The magic of Indian percussion in your fingertips
Experience the essence of a professional Tabla player right within your iPad and iPhone.
This app is carefully designed to jam and improvise, mirroring the nuances of a real-life player.
As a result dive into an expansive rhythm library boasting over 800 rhythms, ranging from Traditional Hindustani Taals to modern adaptations like Fusion, Pop, and Shuffle.
Whether you're looking for the solitary resonance of the Tabla, Mridangam, or Pakhawaj, or the symphonic blend of a complete Indian Percussion Ensemble with Kanjira and Ghatam, this app has it all.

REGGAE DRUMMER
Roots & Groove: Amplify Your Reggae Vibes
Reggae Drummer introduces the authentic pulse of Jamaican rhythms to your iPad and iPhone. Meticulously crafted, it caters to those yearning for the genuine essence of reggae percussion.
Not only does it incorporate the foundational beats of Reggae, Ska, and Dub, but it also delves into the modern vibes of Backbeat and Fusion. As a result, this app provides a wide spectrum of reggae drumming styles to explore.
Moreover, users have the ability to seamlessly transition between three iconic drummers – Barret, Sly, and Stewart. Each of these drummers embodies a distinct facet of reggae drumming, spanning from classic to contemporary styles.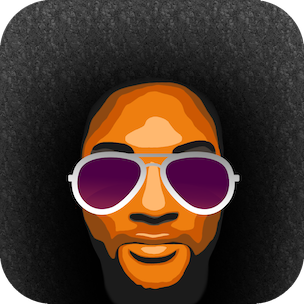 FUNK DRUMMER
Funky beats with natural drums
Immerse yourself in the groove with Funk Drummer, a rhythm powerhouse echoing the soulful vibes of the Motown era and the infectious rhythms of classic R&B to fusion. Steeped in authentic funk essence, this tool delivers not just beats but an experience.
But Funk Drummer is more than just beats. It captures the heart of a live drummer, improvising with rhythmic flair and musicality. Harness the innovative 2D control to adjust your jam's intensity, bringing out everything from smooth grooves to electrifying beats. And with Live Pads, feel the rhythm in real-time, making every jam session uniquely yours.
In other words, Funk Drummer: Where the spirit of funk comes alive.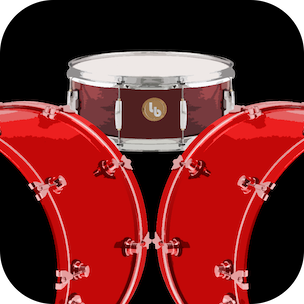 ROCK DRUM MACHINE
The Rock Drummer Buddy
Transform your iPhone or iPad into the ultimate Rock Drummer with RDM, the AI drum machine crafted specifically for rock enthusiasts. With dynamic drum sounds and an array of rhythms, it seamlessly simulates the energy of a live drummer.
Additionally, the intuitive 2D slider lets you easily adjust the jamming level and intensity. You can also engage with the Live Pads for real-time sessions, featuring 8 assignable pads and MIDI controls.
Furthermore, RDM syncs effortlessly with other apps via Ableton Link,
Exporting your beats in audio or MIDI formats is a breeze. Immerse yourself in RDM's Song Mode for rapid, high-quality drum creations.
In your pocket, experience the sensation of a rock drummer

JAZZ DRUMMER
Easy Swing and Be Bop Drums
Jazz Drummer transports you into the soulful heart of the Blue Note era.
Offering a sophisticated jazz drum experience for iPad and iPhone.
Immerse yourself in the authentic pulse of jazz swing, guided by the stylings of three iconic drummers: Jo, Max, and Roy.
Each brings their unique flavor of Swing, Be Bop, or Modern Bop drums, influencing the improvisations, jams, and fills, regardless of your chosen rhythm.
In addition elevate your compositions with a suite of intuitive features: an innovative 2D slider to fine-tune jam levels and intensity, sound bank-specific mixer and effects saves, and a rich Jazz bank addition to iBassist filled with bass lines and chord progressions.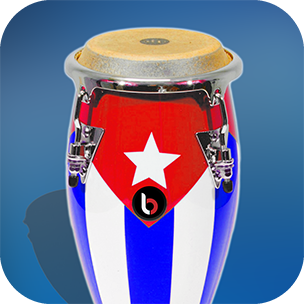 AFRO LATIN DRUM MACHINE
African & Cuban Percussion
All the Afro-Cuban & Latin Grooves & Sounds with the highest sound quality. From Cuba to Republica Dominicana, hot latin rhythms like son, guaguancó, columbia, bembé, chacha, mambo, merengue, bachata, and 100 more!!!
So easy to use, you can edit or create your own rhythms combining tons of amazing acoustic tropical percussion instruments: congas, bongos, shekeres, shakers, claves, blocks, maracas, cowbells…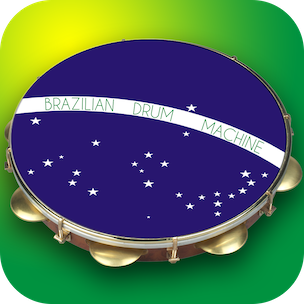 BRAZILIAN DRUM MACHINE
Percussion & Beats from Brazil
Brazilian Drum Machine is a complete brazilian rhythm section in your device. Easy, fast and flexible because you can use the preprogrammed rhythms or create your own grooves. Combine rhythms with the fast and intuitive Song Mode or make your live sessions with the Live Pads.
A Complete rhythm library with all the amazing brazilian grooves. Samba, Partido Alto, Baião, Bossa Nova, Marcha, Choro, Carimbó, Maracatú, Coco, Xote, Maxixe, Makulele, Calango, AfroSamba, Coco, Frevo, Ijexá, Calango, Capoeira … and many more.

FUTURE DRUMMER
Nu Electro House Drum Machine
Step into a new age of musical innovation with Future Drummer. Designed for the forward-thinking artist.
This dynamic platform merges avant-garde drum and percussion sounds with an advanced jamming algorithm, ensuring each creation resonates with originality and precision.
Whether your heart beats to Minimal, House, Electro Latino, Industrial, or anything in between.
Future Drummer provides the tools to sculpt the perfect rhythm. Beyond crafting, the integrated export feature allows for swift transitions from creation to sharing, seamlessly turning your beats into Multi-Track or Full Mix outputs.
Eventually, embrace the future of rhythm and let Future Drummer amplify your creative voice.

Super Metronome
The total tempo tool
The best metronome for iPhone, is also an intuitive and powerful groove box / drum machine with high definition sounds and an amazing tempo practice tool, now with Audiobus compatibility!
Very easy to use, you can set any measure, rhythm, drum beat or pattern quickly.
On the one hand "Beat Hider" is an excellent practice to improve inner tempo.
On the other hand "Progressive Tempo" is a fantastic tool to practice technique, tempo, or difficult passages.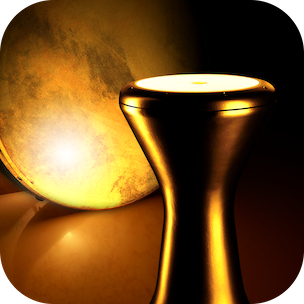 MID EAST DRUMMER
Beats from the Middle East
Embark on a rhythmic journey with MID EAST DRUMMER. It offers the pinnacle of Middle Eastern percussion experiences.
Moreover, with over 300 authentic, editable rhythms and sounds from regions like Egypt, Morocco, Iran, Turkey, and Greece, this app encapsulates the vast and vibrant rhythmic tapestry of the Middle East.
Holding MID EAST DRUMMER is like having an entire Middle Eastern percussion ensemble at your fingertips.
Furthermore, the sounds have been meticulously curated and treated to produce the utmost realism. The richness of Middle Eastern grooves is unparalleled, spanning a spectrum of measures.
Whether you're exploring the familiar 4/4 time or venturing into exotic asymmetrical rhythms like 7/8, 5/8, or 15/16, this app ensures a comprehensive percussion experience.